SAVE MONEY
Perfect Pod reusable filters save up to 80% over pre-filled capsules
IMPROVED TASTE
Use your favorite ground coffee that you know is fresh
LESS WASTE
100% eco-friendly. No plastic capsules to throw away
Perfect Pod Has The
Right Solution For You
Save Money, Use Your own Favorite Coffee, and Reduce Waste using our line of reusable K-Cup coffee filters.
Find Your Perfect Pod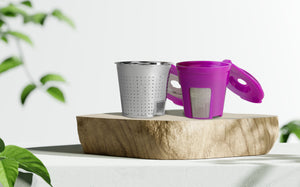 Save up to 80% over pre-filled cups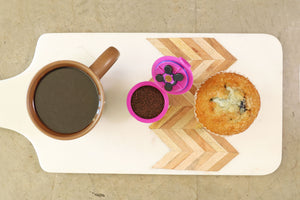 Use your own, fresh coffee

ENVIRONMENTALLY
RESPONSIBLE
★★★★★

I really like this filter. I have tried several others but this one worked the best. It's much cheaper to do this than the prefilled k-cups. It also dishwasher safe! (Eco-Fill 2.0 Deluxe)

★★★★★

This little gadget works great! Easy to use- you can control how much you fill the cup just by controlling how much you're scooping then, with a flip you easily dump it into the empty k-cup. No spilled coffee! (EZ-Scoop)

★★★★★

WORKS BEAUTIFULLY. Now I can use regular coffee without having to buy ready-made.